We've all heard about Nutrisystem and Jenny Craig—the diet programs that send you great looking foods like spaghetti, red velvet cupcakes, chicken sandwiches, French fries and syrup covered pancakes. There are so many dietary restrictions we're aware of now, either by choice or for medical reasons, that it begs the question, is Nutrisystem better than Jenny Craig at supplying foods for vegetarians, vegans, gluten-free or diabetics? Or is it the other way around?
It's all about the food
Prepackaged-food based weight loss programs revolve around what you're eating even more than a normal diet simply because you're getting the food directly from the program itself. It is even emphasized over exercise, sleep and water intake.
Adults are supposed to live off of an average 2,000 calorie a day diet, and that's if you live a sedentary lifestyle. If you're more active you should consume even more to sustain that level of activity. However, to lose weight, in theory, you should be burning more calories than you consume a day (which includes calories you burn by working out and simply by being alive and breathing).
On Jenny Craig you consume between 1,200 to 1,500 calories a day. Or, at least, that is what the basic plan you'll create with a consultant will have you consume. This is significantly lower than what the average is supposed to be, but that does not necessarily mean it is unsafe. Still, you should talk to a doctor before starting this, or any other, diet.
So what kinds of food options are available on Jenny Craig? Well, let's first look at what isn't. There are no vegan or gluten free options at all, and no marked diabetic options either, though if you are diabetic you and your consultant should be able to make a meal plan that caters to your needs. There are also a very limited amount of vegetarian options:
There are 14 breakfast choices and 11 are vegetarian, 18 lunch choices but only 4 are vegetarian, 26 dinner choices and only 5 are vegetarian and all 18 snacks and desserts are vegetarian friendly.
Not many Viewpoints reviewers were experienced vegetarian Jenny Craig members, but one was and was not happy.
"I am a vegetarian and had some concerns about being able to eat [Jenny Craig's] food. The center director assured me (twice) that I wouldn't have a problem. She said they had other vegetarian clients. I had problems with a variety of food and it was giving me acid reflux because of the tomato sauce. I complained at the center and they suggested that I eat Lean Cuisine." –STERRENZI, Reviewer since 2012
How much you eat
Prepackaged-food diets are also notoriously expensive. The average cost you will spend per day on Jenny Craig is $23.60, which is factored based on its recommended six meals a day (three main meals and three snacks). Here is the cost breakdown per food category:
Average cost for breakfast: $3.95
Average cost for lunch: $5.74
Average cost for dinner: $6.29
Average cost of snacks and desserts: $2.54
The cost of food was a common complaint amongst experienced Jenny Craig users, even ones who saw positive results.
"You really can lose weight on Jenny Craig but the price is costly and you have to go in. I found it cheaper going to the store and finding foods that had the same amount of calories, fats etc, then lost weight." –Kimmiekow, Reviewer since 2011
Nutrisystem requires the same calorie cuts as Jenny Craig does with the average being 1,200 to 1,500 calories a day, and it is more vegetarian and diabetic friendly. However, there are still no gluten-free options.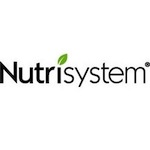 All of Nutrisystem's food is diabetic-friendly except for two of the dessert and snack options. There are a lot of vegetarian options available, too:
There are 31 breakfast choices and 27 are vegetarian, 33 lunches and 13 are vegetarian, 52 dinners and 16 are vegetarian and all 41 snacks and desserts are vegetarian.
Even though there is a lot more food to choose from on Nutrisystem, it doesn't mean it tastes good. Many reviewers were less than satisfied.
"Everything is smothered in unpalatable sauce. Most of the foods I could tolerate did not fill me up or even taste like more than cardboard. The only thing half way decent about this plan is the deserts or snacks. I was a sucker and tried this not only once but twice. I did lose 10 lbs each time but could only stand it for about a week and a half each time." –vrwalden, Reviewer since 2008
How much you eat
Though still expensive, Nutrisystem costs considerably less than Jenny Craig, especially considering food is included in your program fee instead of paid for separately. There are three food payment options:
You can pay $8.78 a day, which totals $245.98 for a 28 day order, and includes a preselected number of the most popular meals.
You can pay $11.78 a day, which totals $329.96 for a 28 day order, and allows you to pick your food, but you don't have access to everything.
You can also pay $14.23 a day, which totals $398.42 for a 28 day order and allows you to pick whatever you want from all the food Nutrisystem offers.
But, as Viewpoints reviewers point out, just because something is less expensive than a similar option does not make it cheap.
"It doesn't supply you with the recommended amount of daily servings in order to have a complete nutritional meal. You have to add some fruit and vegetables to supplement your diet. The cost is too expensive for the average person with a family to absorb without going over budget. I spent just as much for the meals for myself as I did for my family of four." –ddexfor, Reviewer since 2008
Both Jenny Craig and Nutrisystem fail to impress in key areas
Jenny Craig does not compete with Nutrisystem in price and the number of foods it offers. Nutrisystem falls well below the bar when it comes to flavor. You must be able to afford and meet Jenny Craig's dietary restrictions to participate, but if you can't stand the taste of what you're eating you also can't continue Nutrisystem. Both programs fail to impress Viewpoints reviewers, but Jenny Craig does gain an advantage when you look at the results people have and considering vegetarians can remain on the plan by substituting Lean Cuisine for Jenny's Cuisine.