Travelzoo is a travel website that offers discounted airfare, hotels, cruises and car rentals. Unlike top-rated travel websites, Travelzoo hasn't impressed most vacationers looking for great deals. Before you book your dream vacation with Travelzoo, see what Travelzoo reviewers have to say about its tricky business tactics.
Good for big trips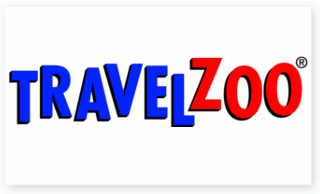 The average travel website score on Viewpoints is 65/100. Travelzoo has a Viewpoints score of only 53/100 based on 61 reviews. Customers who wrote positive Travelzoo reviews mainly used the website to book airfare and hotels.
"Although I consider myself a travel research guru,  I've experienced several ridiculously affordable trips (Vacation to Rome, 5 star hotels, flight and hotel in Cancun, etc.) all at insanely low prices and I couldn't have done it without the zoo' and the Top 20 Travelzoo Weekly newsletter" - JuanRuiz, Reviewer since 2010
"I have found my last 2 vacations through the website as well as countless good deals on lodging and airfares.  I love the weekly "top 20″ email that helps you stay aware of good prices on typical vacations." - Kathleen79, Reviewer since 2007
"I saved about $400 in airfare on a trip to Scotland not long ago. All the Top 20 are very good deals and range from a hotel in a city to airfare specials to a cruise package. Even if you can't take advantage of their weekly Top 20, it is always fun to read about the offers." - mmears, Reviewer since 2007
"Travelzoo always has the best vacation package deals to very awesome destinations! Their packages save hundreds of dollars off what I would have paid if I booked flights and hotel separately. These trips usually include flights with the most reputable airlines and rooms at top-rated hotels, not to mention the bonus perks that make the vacation deal truly unique and unable to be found elsewhere!" - sengsuzyq, Reviewer since 2010
Bad for local deals
The negative Travelzoo reviews focus on the local deals that Travelzoo offers. Customers who purchased tickets to entertainment events or discounts for restaurants and bars often find that the Travelzoo vouchers are not valid.
" I bought movie tickets on Travelzoo's website. After a drawn out run around from Digital Doorstep and Travelzoo, Travelzoo refused to refund me for the movie tickets I never received. They practically accused me of fraud, telling me since Digital Doorstep went bankrupt they had no way of checking if the vouchers were used already." - hopetobehelpful, Reviewer since 2012
" I bought a restaurant voucher but the restaurant wouldn't honor it. I contacted Travelzoo for a refund but they refused! I am disputing the charges with my credit card company and if not successful I am taking them to small claims court. I will never deal with these crooks again." - nfkb12, Reviewer since 2011
"I bought a $39 dinner special deal from TravelZoo for Cedars Restaurant in Philadelphia. The restaurant cancelled our reservation without even notifying us and then refused to honor our Travelzoo voucher. I explained this problem to TravelZoo, but they were completely unhelpful and refused to give me a refund." - Canoer, Reviewer since 2011
The bottom line
Travelzoo does offer subscribers some great discounts on airfare, hotels and car rentals. When it comes to smaller scale offers like entertainment discounts and ticket vouchers, Travelzoo isn't consistently reliable. What reviewers love most about Travelzoo are the travel deals in Travelzoo's "Top 20″ weekly newsletters. Don't count on Travelzoo for local deals. Instead, try subscribing to its newsletter for big vacation plans.